Sarah Saltwick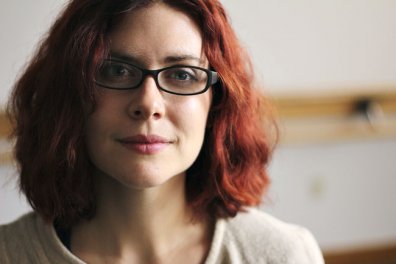 I write new love stories between people, places, and things. My plays are built of hope and danger; fantasy and history; that which is impossible and that which is necessary.

In 2012 - 2013, my adaptation of The Scarlet Letter was featured on UT Austin's mainstage, my play She Creatures was produced by Nouveau 47 in Dallas, TX and I developed We Are StarStuff, a theatrical experiment about the cosmos, for the Cohen New Works Festival presented by the University Co-op. My short play Travelling was produced by Westmont College Fringe Festival. A Perfect Robot had a development reading as part of the UTNT Festival.

I'm a graduate of the Michener Center for Writers at UT Austin and Hampshire College. My work has been presented, developed or produced by the University of Texas at Austin, Nouveau 47, Westmont College, Barnyard Theatre, paper chairs theatre company, TheatreMasters, Scriptworks, Generous Company, WordBRIDGE, Bristol Riverside Theater, Shrewd Productions, and Last Frontier Theatre Conference. I have been a finalist for the Heideman Award and the Bay Area Playwrights Festival and was twice nominated for Best New Play by the Austin Critics Table. I've written plays inspired by giant rabbits, Texas, guacamole, Dolly Parton and more. My fiction has been published by Escape Into Life and is forthcoming in Timber Magazine.